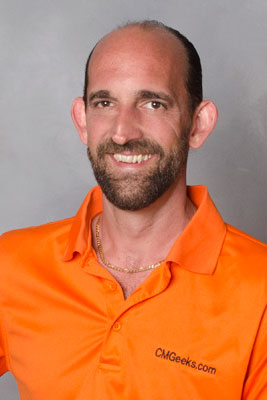 Contact Information
Paul J. McKenzie
President
(855) CMGEEKS
(508) 386-9767 Phone/Fax/SMS
About Paul
Paul has over 30 consecutive years of experience as an IT manager. He worked 14 years for Digital Equipment Corporation (DEC), the leading American computer manufacturer at the time. Serving multiple roles, Paul began serving small groups of engineers at DEC, working his way up to Senior IT Manager for Engineering Headquarters supporting over 600 users before leaving in pursuit of other opportunities.
Paul then worked briefly as Customer Support Manager for a start-up called Axil Computer where he was responsible for developing and implementing the support plan for a new line of servers. Upon deciding to spend more time with his family, Paul served as the Director of IS for Mirick O'Connell, a law firm in Worcester. There he managed the ongoing development, implementation and support of their information systems strategies.
In February of 2007 Paul began CMGeeks.com, working as sole proprietor. There he worked with small businesses in Central and Western Massachusetts, providing professional IT support. The business quickly expanded to the point where Paul was joined by his wife Nancy. After six years of business CMGeeks was incorporated, and Paul was joined by his third partner and son, Travis.
Currently CMGeeks, Inc. continues in its ongoing mission to provide the highest quality IT services to its clients, tailored to their individual budgets and technology goals with Paul as Founder and President.