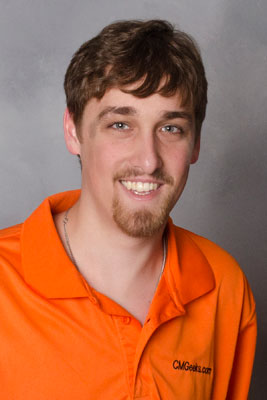 Contact Information
Travis J. McKenzie
VP of Technology
(855) CMGEEKS
(508) 386-9767 Phone/Fax/SMS
About Travis
Travis began his career in computing in 2005 designing websites for local businesses and nonprofits as a sole proprietor.
The experience gained in this position helped guide Travis to pursue a career in I.T. and Web services.
Travis is a graduate of the University of Pennsylvania, having obtained a Bachelor of Science in Engineering (B.S.E.) in Computer Science in May 2013. At the university Travis served as a consultant for Computing and Educational Technology Services (CETS) where he ran the front desk providing computing support for students and faculty members.
Upon graduation Travis joined forces with the recently incorporated CMGeeks, aiming to expand services beyond pure IT. Travis continues to serve CMGeeks, Inc. as its VP of Technology providing IT & Web services across several industries.